Savvy Media is a resonsive web design company based in Dublin, Ireland. We specalize in repsonsive web design for organizations & companies of all sizes. Our web designs are all responsive layouts using jetstrap or bootstrap backends, allowing your website to morph to which ever platform your site is being viewed on. This allows your website to take advantage of the every growing use of mobile devices for internet browsing, responsive websites rank higher on google for this very reason.
We offer resonsive web design, web development, mobile sites & apps, hosting and IT support for your business or organization. Web design for start up companies, or just looking to develop your web presence. Take advantage of the growing online opportunity, Savvy Media is here to help with your web design requirements.
We don't just offer web design, we aim to grow your business. As standard responsive web design, search engine optimization and a range of innovative tools, all geared towards increasing the number of visitors to your site, providing more new business opportunities for you.
Clean and Modern Design
Savvy Media place the emphasis on clean, efficient and professional resonsive web design. We provide the knowledge and complete range of services to design, create, develop, market and maintain your website.
Whatever you have in mind, we can make it a reality, from simple elegant web designs with the emphasis on look and feel, to powerful database-driven web projects where its all about the content, we can make it happen.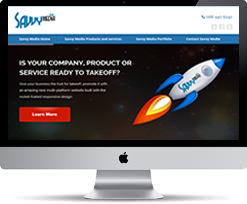 Quick and Easy Navigation
The key to any successful website design is knowing who you want to visit your website and what you want them to do when they get there.
Savvy Media create websites with your target customer in mind, along with good design, you site should be easy to navigate with a clear, logical structure. We use our extensive web design experience plus tracking & measurement tools to target, personalise and reach the right customers every time.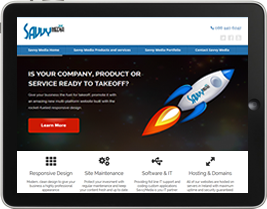 Responsive Web Design
Responsive websites are built with one set of content, but optimised for every device, e.g. iPhone / Android, tablet's, laptop, desktop, TV or even your games console. With over 40% of web traffic coming from mobiles and growing it's the future of web design, and with SavvyMedia this something we do as a standard